Feeling stuck in a rut, struggling to make ends meet? Don't know where to begin when it comes to attaining financial freedom? Just want some extra money? The decision to start a side business can be one of the most profitable decisions you ever make. The ability to create a successful business that offers flexibility and greater control over your life can be achieved with dedication and hard work. I'm here to tell you that anyone with the right attitude and knowledge can easily launch their own successful side hustle and bring in extra cash.
It doesn't matter if you have five hours or fifty; starting a side business is totally within reach. While there are no guarantees when it comes to entrepreneurship, by having structure, planning ahead, and staying focused on your goals, you can use these assets as leverage for success. You'll also need patience since building any kind of enterprise takes time – but the extra income and the rewards are worth it!
In this article, we'll explore how to get started with creating a profitable side business using only spare time. We'll look at what steps must be taken before launching a venture and provide tips for running and marketing your business efficiently. So let's begin our journey to becoming financially independent!
Identifying Your Side Hustle Idea
Identifying a potential side business can seem intimidating, but it doesn't have to be. It all starts with identifying your niche and analyzing its profit potential. Once you've done that, you'll be well on your way to starting a successful side hustle of your own.
You need first to figure out what type of product or service you want to provide. Consider any skills or expertise you possess, as well as the needs in your particular market. This will give you an idea of where there's money to be made. You may find yourself drawn towards a certain area based on personal interest or background; if so, research thoroughly before taking the plunge!
Next, look for ways to make that business idea, product or service stand out from the competition. Think about how you can differentiate yourself by providing something unique and valuable – this could include better customer service, higher-quality goods/services, innovative products, etc. The more attractive these features are to customers, the greater chance of success for your venture.
Once you're confident in what kind of side business model fits best within your industry and target audience, it's time to start creating a business plan – the roadmap for launching and growing your new endeavor.
Creating A Business Plan
Once you have identified your side hustle idea, it is time to create a business plan. Business planning allows you to put your ideas on paper and identify the scope of the business, as well as provide an opportunity for self-reflection. To get started with writing a business plan, here are five critical steps:
Define Your Business Model: Are you providing goods or services? What do customers need from you? How will they find out about your offerings?
Research Market Demand: Is there a market for what you offer? Who are your competitors, and how can you differentiate yourself?
Create Financial Projections: Estimate start-up costs and forecast future income. Consider cash flow management options such as budgeting, invoicing, and managing expenses.
Develop Risk Management Strategies: Identify potential risks that could impact the success of the venture and implement strategies to manage them.
Draft a Plan Outline: Use this outline as a guide when writing the actual business plan document. Include sections like a mission statement, goals & objectives, marketing strategy, valuable skills, operations overview, etc.
Now that you have these steps in place, it's important to understand how to effectively manage your time and resources so that your side hustle has the highest chance of success. Timely execution of tasks is essential if you want to make money while staying organized and motivated – something every successful entrepreneur knows! Start by creating checklists of tasks needed to be done each day and prioritize those which need immediate attention; delegate items where possible; set realistic deadlines; allow adequate buffer times between projects; review progress regularly; build relationships with other entrepreneurs/professionals who may help move things along faster; use effective tools (such as project management software) to stay on top of everything happening around you. These practices can lead to increased productivity towards achieving success in both short-term goals and long-term visions for your side business.
Managing Your Time And Resources Effectively
Time and resource management are essential when starting a side business. You'll need to use your spare time wisely in order to make the most of this venture. To do so, start by making a plan that outlines how you'll allocate your resources each day. This will ensure that you're staying on track with achieving your goals. Additionally, it's helpful to set achievable deadlines for yourself as well; doing so can help keep you motivated and accountable throughout the process.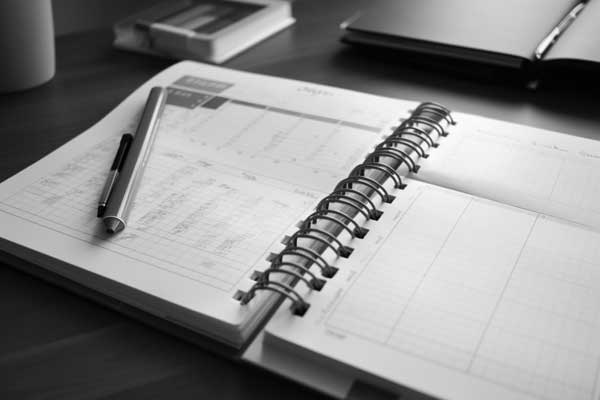 It's also important to be realistic about what tasks require the most attention and effort from you. Prioritize these accordingly and delegate any other activities that don't necessarily need your direct involvement. This way, you'll maximize productivity without compromising quality or taking too much away from other important aspects of your life. Furthermore, it's wise to create contingencies in case something unexpected arises during this journey – such is the nature of entrepreneurship!
With an effective strategy in place, managing your time and resources becomes much easier over time. Knowing where to focus one's efforts allows for more creative freedom while working on projects related to launching the new business enterprise – which brings us nicely to our next step: building a brand and online presence…
Building A Brand And Online Presence
In order to start a profitable side business, it's essential to create a brand image and establish an online presence. Your brand should reflect your values, goals, and overall mission for the company. It is also important that you develop a unified message across all social media platforms and other outlets where customers may interact with your business.
Here are five tips for building an effective online presence: -Develop consistent branding on all communication channels, including website design, messaging, logos, etc. -Utilize multiple social media platforms such as Facebook, Instagram, and Twitter to reach more potential customers. -Make sure content posted on these channels stays relevant and current in order to engage followers. Encourage clients or customers to leave reviews of their experience working with you so that potential clients can get an honest assessment before making purchase decisions. Be proactive when responding to customer inquiries and social media posts; this helps build trust between yourself and your client base.
It's important to remember that having an online presence isn't just about increasing sales; it's also about connecting with people who believe in what you offer and establishing relationships over time through meaningful interactions. By investing the necessary effort into creating a solid brand identity and engaging with customers on various digital platforms, you will be well-positioned to maximize the success of your side hustle!
Marketing Your Side Hustle
Marketing your side hustle is an essential step to start making a profit. It can be intimidating, but with the right strategies and commitment, you'll find success. Let's go over some of the best marketing methods for getting started.
Online marketing is one of the most cost-effective ways to reach potential customers. Utilizing social media platforms like Facebook and Twitter makes it easy to advertise your business without spending too much money. You can also create content specific to your offering, such as blog posts or videos explaining why people should use your service or product. Additionally, search engine optimization (SEO) techniques help ensure that when someone types in related keywords, they will find your website at the top of their list.
Social media is another excellent way to promote your side hustle. Many entrepreneurs have found success by creating profiles on popular sites such as Instagram, YouTube, Reddit, and Snapchat. This allows them to engage directly with potential customers and build relationships with followers who may become loyal patrons in the future. Furthermore, investing in targeted ads or sponsored posts can significantly boost visibility online and attract more attention from prospective buyers.
By implementing these simple yet effective marketing strategies into your business plan, you will soon be able to take advantage of increased exposure and profits from your side hustle venture. Taking control of any situation requires knowledge and planning; this holds especially true when starting a successful business in our modern world today! Now let's look into how we can manage finances and taxes…
Managing Finances And Taxes
Now that your side business is up and running, you must stay on top of managing finances and taxes. It's important to keep track of all the money coming in and out, as well as understand the legal obligations associated with filing taxes. Filing taxes for a small business can feel daunting at first but there are many resources available to help guide you through this process.
The key is to make sure that you maintain accurate records throughout the year so when it comes time to file your taxes, you have everything organized and ready to go. This may mean taking some extra time each month to record income and expenses or using accounting software like QuickBooks Online or Wave Accounting. These tools can automate much of the paperwork involved with tax filing—allowing more time for growing your side hustle!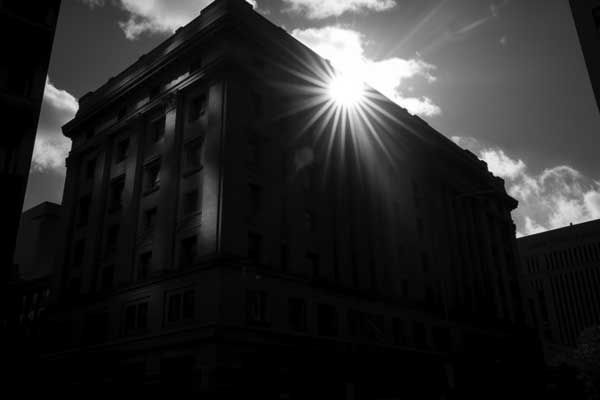 Another essential part of managing finances and taxes is understanding what types of deductions you qualify for as a self-employed individual. Standard deductions include office supplies, travel expenses related to business activities, advertising costs, and other operating costs associated with running a small business. Knowing which deductions apply can save you hundreds (or even thousands) when filing your business taxes come April 15th.
Managing finances and taxes isn't always easy—but getting these basics down will put you ahead when it comes to scaling and growing your side business successfully.
Scaling And Growing Your Side Business
Once you have established your side business, it's key to focus on scaling and growing it in order to increase profitability. One of the most effective ways to do this is by leveraging digital marketing tools such as social media platforms, email campaigns, and online advertising. Not only will these strategies help you reach a larger customer base with more efficiency, but they can also be used to track user engagement data which will give you insights into how successful your efforts are. Additionally, if you're offering services or products that require physical delivery, look into streamlining processes like fulfillment and shipping so that customers receive their orders quickly and efficiently.
When scaling your side hustle, don't forget to keep an eye on costs. It's important to ensure that all expenses stay within budget in order for the venture to remain profitable. Automation tools can make tasks easier while ensuring accuracy throughout different areas of the business; however, many come at a price point that may not always fit within certain budgets – so research thoroughly before investing in any solutions.
The next step is finding a balance between running your side business and keeping up with your full-time job. This means managing time effectively and creating systems that allow both endeavors to work together instead of competing against each other for attention. With careful planning and organization, there's no limit to what you can achieve!
Balancing Your Side Hustle With Your Full-Time Job
Starting a side business can be an exciting and profitable venture, but it's important to maintain balance with your full-time job. With the right time management strategy, you can enjoy all the benefits of having a successful side hustle without sacrificing your commitment to your full-time job. Here are some tips for how to effectively manage both:
Prioritize Your Tasks: It's essential that you prioritize tasks so that those related to your full-time job take precedence over any others. This way, you won't ever have to worry about not meeting deadlines or commitments at work due to taking on too much in terms of starting up a business alongside it.
Create A Schedule: To make sure everything gets done when it needs to and avoid feeling overwhelmed, create a schedule outlining what tasks need to be focused on first. Consider setting aside specific days and times for each activity as well as breaking larger projects into smaller ones, so they're easier to tackle.
Delegate When Possible: Don't try to do everything yourself – delegate certain aspects of your business, such as marketing or customer service if possible. You'll save valuable time while building relationships with other professionals who may even become potential partners down the road.
It is possible to juggle both sides successfully without compromising either one; by following these guidelines for balancing your side hustle with your full-time job, you'll set yourself up for success regardless of which route you choose!
Frequently Asked Questions
How Do I Find The Time To Start A Side Business?
It can be challenging to find time to start a side business, but it's definitely possible with proper time management and dedication. Getting your business off the ground can be done in your spare time in many different ways. Our goal in this article is to help you launch a successful side hustle by making the most of your limited resources.
Setting aside specific blocks of time each week for your new venture is one way to ensure that you have enough time to devote to it. You may have to get up earlier or use lunch breaks to work on business-related tasks. Taking smaller steps towards achieving larger ones over time requires less effort and energy, but still helps move forward toward achieving those bigger goals.
Another key strategy is prioritizing tasks according to what will give the best ROI (Return On Investment). Focus on activities that directly lead back to growing your side business first before spending too much energy on other elements like marketing or creating content. You should also consider outsourcing certain jobs if they don't require specialized knowledge; this frees up more of your own valuable time while keeping costs low.
Affiliate marketing is another great way to get started. It can provide a great source of income without much upfront investment. Simply from creating an effective online presence. Either by using social accounts, online marketplace advertising on sites such as Facebook Marketplace, creating a website, or any and all of these.
Many vendors/sellers will allow you to promote their products while offering you a percentage of the sale. You do not need to carry an inventory or have a physical storefront, this is the perfect side hustle for many with little to no budget to get started as an affiliate marketer.
Getting started with a lucrative side hustle doesn't have to feel overwhelming when broken down into small actionable steps and managed efficiently. Especially in today's "Gig Economy", where many are looking to start creating alternative sources of income by freelance writing, promoting affiliate programs, selling digital products, network marketing, and all other creative business ideas. With enough determination and the right approach, you'll soon see tangible results from all your hard work!
What Is The Most Efficient Way To Market My Side Business?
As we have stressed, starting a side business is a great way to make extra money and build your financial future. But for many, the biggest challenge isn't finding an idea or investing in the right tools – it's finding the time. Fortunately, there are ways to market your side business efficiently so you can spend less time on marketing and more time managing your business.
When it comes to marketing a side business, efficiency should be at the forefront of any strategy. Busy entrepreneurs need to focus their efforts on activities that will generate maximum results with minimum effort. To do this, it's important to identify what type of customers you want to reach and which methods will best engage them. Research such topics as building a client list, finding in-demand products, and creating compelling content will provide you with an excellent path forward.
Side businesses have unique needs when it comes to promotion, as budget constraints limit how much they can invest in traditional forms of advertising like television commercials or radio spots. Therefore, alternative tactics such as social media campaigns and content marketing may provide a better return on investment (ROI). Promoting your online business idea with videos on platforms such as YouTube can be a low-cost, and easy way to generate leads without very many technical skills. YouTube makes it easy to upload or record your videos, you could be up literally in a matter of minutes with videos advertising your online side hustle or business basically free.
Developing relationships with influencers in the same industry can also help boost brand awareness without spending large amounts of money upfront. By leveraging these contacts' existing networks, small businesses can gain exposure quickly while maintaining control over their message. Additionally, enlisting trusted advocates who share similar values can increase trust among target audiences and establish credibility for the company's products or services.
In order to successfully market a side business, entrepreneurs must choose strategies that fit within both their budgets and their target markets. Social media platforms offer numerous opportunities for connecting directly with potential customers; however, identifying which channels are most effective requires research into customer demographics and interests. Content-driven strategies such as blogging or podcasting require dedicated resources but often produce lasting effects due to increased organic search visibility or word-of-mouth referrals from satisfied customers. Ultimately, choosing an approach that fits within available resources while delivering maximum ROI is key to achieving success with any side business venture.
How Do I Manage My Finances As A Side Business Owner?
Managing finances and taxes as a side business owner can be like navigating a ship in the middle of a storm. You need to choose your course carefully, while also taking into account the shifting winds and tides that come with running a small business. As such, it is important for any aspiring side business entrepreneur to understand the basics of financial management and tax filing.
When managing finances for your new venture, there are several elements you should consider. Firstly, create an accurate budget by accounting for all expected expenses, including taxes. Secondly, keep track of all incoming payments from customers and make sure to pay yourself on time. Lastly, look at different financing options if necessary – this could mean securing additional loans or attracting investors, depending on your needs.
Taxes can be one of the most difficult aspects of owning a side business to manage properly. It's essential that you familiarize yourself with the relevant rules and regulations specific to your area before launching your venture – otherwise, you might find yourself paying hefty fines down the line! Additionally, ensure that you have registered with both federal and state governments where applicable so that they recognize you as an official business entity eligible for certain deductions and other benefits related to taxation.
In addition to understanding legal requirements around taxes and finance, successful side businesses often require effective planning when it comes to cash flow:
Forecasting: Estimate what income will likely come in each month based on past performance and current trends in order to plan accordingly.
Accounting: Keep detailed records of expenses incurred throughout operations so that they can later be deducted from taxable income accurately.
Budgeting: Set aside money regularly (e.g., monthly) in order to cover future expenses without having to dip into profits or borrow more funds unnecessarily.
Aspiring entrepreneurs must remember that proper financial management is key when starting their own side business – failure to stay organized here can lead to costly mistakes, which may cost them their hard-earned success further down the road! With knowledge about how best to handle finances and taxes plus sensible strategies implemented upfront regarding long-term forecasting, budgeting & accounting, any side business owner has what it takes not only to survive but thrive in today's competitive market environment.
Is It Possible To Run A Successful Side Business Without A Website?
Yes, it is possible to run a successful side business without having a website. Many entrepreneurs have started and grown their businesses without the presence of an online platform. With proper planning, dedication, and resourcefulness, you can make your dream come true.
The key to running a successful side business without a website is understanding how you will market yourself and get customers. You'll need to be creative in order to reach potential clients through various mediums, such as word-of-mouth marketing, networking events, or social media channels like Instagram and Facebook. It's essential that you create brand awareness, so people recognize your name when they think about the services you offer. Additionally, it helps if you already have contacts within the industry or with other small business owners who can help spread the word about your new venture.
Another way to succeed in running a side business without a website is by building relationships with vendors, partners, or suppliers who are willing to work with you on referrals or special offers for their own customer base. This strategy allows you access to wider audiences while providing incentives for them at no cost to you. Finally, remember that success comes from hard work and consistency; even when there isn't an official site representing your company – focus on delivering outstanding results every time!
What Are The Most Common Mistakes Made By Side Business Owners?
Are you considering starting a side business? If so, have you thought about the common mistakes that other entrepreneurs make when launching their own venture? Understanding and avoiding these blunders can be key to having a successful side-business startup.
When managing any kind of business, there are some pitfalls that owners must watch out for. Some of the most common errors made by inexperienced side-business owners include failing to properly plan or budget, not setting realistic goals, and underestimating how long it will take to get the business off the ground. Additionally, many novice entrepreneurs don't understand how essential marketing is—without effective promotion campaigns, even an excellent product or service won't draw in customers.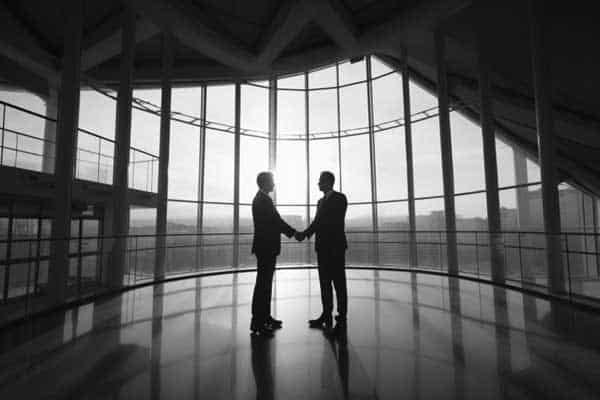 These missteps can cause major issues down the road; however, if avoided through careful planning and research before diving into your venture, they needn't sidetrack your progress. Take time to consider what makes sense for your particular circumstances—from understanding financials to creating marketable content that resonates with potential buyers—in order to help ensure success with your side-business management.
Aspiring entrepreneurs should also seek guidance from experienced professionals in order to avoid making costly mistakes. Connecting with experts who can provide sound advice on various topics such as legal matters, taxes, finance, and more can save significant amounts of time and money—both now and in the future!
Conclusion
Starting a side business in your spare time can be an exciting endeavor. It's important to remember, however, that it requires dedication and hard work if you want to make it successful. You'll need to invest the necessary time and energy into marketing, setting up the right financial structure, and avoiding common mistakes.
You should also think of yourself as a professional business owner and create a website or other online presence so potential customers can easily find you. After you are set up, you should create social media accounts and start developing a social media presence. As long as I stay organized, manage my finances responsibly, and market myself well, there is no reason why I shouldn't end up with a profitable side business.
Ultimately, starting a side business is one of the most rewarding experiences you could have, potentially earning you passive income. With enough persistence and dedication, success will follow eventually. There's nothing quite like the feeling of seeing all your hard work pay off!