We've all heard the saying "time is money," but have you ever stopped to think about how much of your time is actually worth? Sure, there are some jobs that pay well – and others that don't. But what if we told you that it was possible to make a good living without having to commit to one job or even work insane hours? Enter the side hustle.
The idea of working hard for extra income may not sound appealing at first – after all, who wants more stress in their lives? But with the right side hustle, you can find something lucrative and still maintain control over your life. You'll be able to take on projects when it suits your schedule and set rates that reflect the value of your skillset. No matter your financial situation, there is a side hustle you can start for little or no upfront cost.
It's no secret: people everywhere want financial freedom and independence – especially those who are looking for an alternative source of income outside of their 9-5 job. And luckily, there are plenty of opportunities available these days – from freelance writing gigs to teaching English online – which promise a solid return on investment…if you know where to look!
Benefits Of Having A Side
Hustle
Are you interested in boosting your income and having greater control of your finances? A side hustle can help you do just that. Not only does it provide an opportunity to make extra money, but there are many other benefits as well. Here we'll explore the rewards of a side hustle and why now is the perfect time to start taking advantage of them.
The first benefit of having a side hustle is that it provides financial flexibility. You don't need to worry about sacrificing long-term savings or investing plans; rather, you can use the additional cash flow for whatever suits your needs best. This could include anything from paying off debt faster to taking more vacations throughout the year. Plus, with so many online options available today – like freelancing platforms and remote work opportunities – you have plenty of choices when it comes to choosing what type of job works best for you.
Another major perk of having a side hustle is that it allows you to gain new skills and experience without needing to commit to full-time hours at a single job. Working on something outside your normal occupation gives you a chance to try out different professions while still being able to pay your bills each month. Furthermore, because most gigs can be completed remotely, this opens up even more possibilities if geographical restrictions have been holding you back from pursuing certain positions in the past.
Having a side hustle also offers the potential for growth and advancement within various industries, allowing individuals who may not otherwise get access to these types of opportunities the chance to succeed financially and professionally. With this increased freedom and autonomy comes confidence, which will undoubtedly lead to further success down the line. Now let's look into some high-paying side hustle ideas…
Quick overview of some benefits of side hustles to keep you motivated. Extra money, low to no startup costs, you do not have to take out student loan debt to start one, and you can potentially earn more than your average salary. If done properly, it could become passive income and be a fun side hustle.
High Paying Side
Hustles
If you're like most people, the thought of making money on the side may be appealing to you. But how do you know which hustles are actually worth your time and effort? We are not talking about wasting your time filling out online surveys for mere pennies, real estate investing, or doing low-paying micro-jobs. Fear not – here's a satirical guide to some of the highest-paying side gigs out there:
Freelance writing: If you have a knack for wordsmithing, why not make those skills pay off with freelance writing assignments? From magazines to websites, there is plenty of demand for writers who can turn ideas into compelling prose. Plus, rates can be quite lucrative for freelance writers!
Become a virtual assistant: For many small businesses and entrepreneurs, hiring an in-house assistant isn't feasible. That's where virtual assistants come in – they provide administrative support remotely (usually from their own homes) without breaking the bank. It's a great way to earn extra income while working flexible hours.
Web design: Got coding chops? Then web design might be the perfect side gig for you! With this type of work, it pays to keep up with industry trends since clients often want cutting-edge designs that stand out from the rest. Here are just some of the types of projects you could take on:
Creating custom website themes or templates
Developing plugins or widgets
Designing user interfaces
No matter what kind of high-paying side hustle appeals to you, it's important to remember one key thing: don't spread yourself too thin! Choose one or two areas that match your strengths and interests, then focus on building them up over time. Who knows – maybe one day, these gigs will become your full-time career! Now let's explore tips on finding the right side hustle…
Tips On Finding The
Perfect Side Hustle
Finding the right side hustle can be daunting, especially when you're looking for one that pays well. Fortunately, there are plenty of opportunities out there if you know where to look. Here are some tips on finding the best side hustles and making sure they pay off: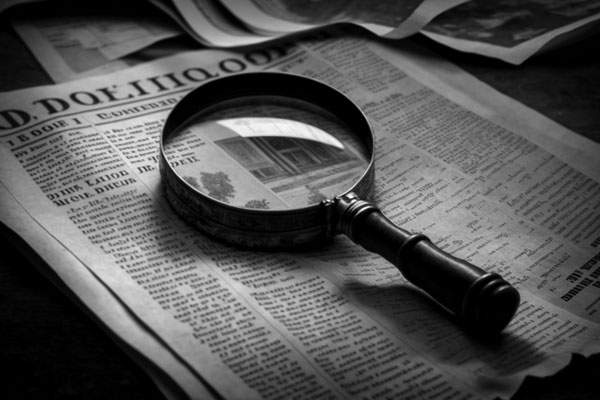 Start with your skillset – Think about what special skills or knowledge you already have that could be used as a side hustle. If you're an accountant by day, consider becoming a freelance bookkeeper in your free time. Or use your writing talents to become a content writer or editor. You may even be able to monetize hobbies such as photography or music-making. Consider all possibilities before deciding which route is right for you.
Research potential gigs – Once you've identified areas where you could potentially make extra money, do some research into existing marketplaces and online platforms related to them. Look at websites like Fiverr, Upwork, Freelancer, and Task Rabbit for freelancing jobs, sites like Etsy for crafty products, and apps such as Uber and Airbnb for gig economy work. A little research will allow you to find a lucrative side hustle that will provide you with extra cash.
Networking is key – Don't forget about networking! Ask around in your social circle (or create one!) to find who else is involved in similar activities and get their advice on how they got started and grew their business from there. Building relationships with other entrepreneurs can help open doors down the road while also giving you access to industry contacts that may lead to new clients or job offers down the line. Plus it's always nice having someone who gets what it means to "hustle" along with you!
Necessary Skills For Successful Side
Hustles
Take the example of Jason, a financial planner who wanted to supplement his income with a side hustle in his spare time. He quickly realized that he needed some key skills if he was going to make it work. Time management, problem-solving, and financial literacy were essential for him.
First, time management was crucial in order for Jason to find a balance between his day job and his side venture. Juggling two responsibilities meant careful planning and organization. After setting up goals and creating realistic timelines, he was able to take on both roles without sacrificing quality or productivity from either one.
Next, problem-solving became an invaluable asset as Jason encountered all kinds of unexpected challenges during his entrepreneurial journey. With every setback came valuable lessons which enabled him to stay focused on reaching success despite any obstacles that arose along the way.
Finally, having good financial literacy helped keep Jason's business afloat by making sure that money stayed where it should be: in the bank! Understanding cash flow dynamics allowed him to save up enough capital for investments down the line while still getting the returns he needed right away. Knowing how to budget properly also enabled him to reinvest back into his business whenever necessary so that it could continuously grow and succeed over time.
With these tools under his belt, Jason was ready to dive deeper into setting up his business structure – something we will explore next!
Setting Up Your
Business

Structure

Now that you have the necessary skills to start a successful side hustle, it's time to focus on getting your business set up right. This is important because if it isn't done correctly, you could end up losing money and dealing with legal issues down the line. The first step in setting up your business structure is to choose a legal entity for your business. Depending on your situation, this might be an LLC or sole proprietorship. Each of these has different tax implications, so do some research to determine which one works best for you.

Next, you need to create an operational setup for your side hustle. Start by identifying what type of equipment and supplies will be needed, as well as day-to-day operations such as customer service and accounting processes. Once you have all of this together, develop a plan that outlines how everything will run while taking into account potential growth opportunities.

Finally, define the roles and responsibilities within your team clearly so everyone understands their duties and expectations upfront. This can help ensure smooth operations throughout the lifecycle of your business, which leads us nicely into creating an effective marketing plan – something we'll cover in our next section!
Creating An Effective
Marketing

Plan

The cornerstone of a successful side hustle is an effective marketing plan. Crafting the right message and targeting the correct audience can be daunting, but with careful planning and preparation, it can become a reality.

As we develop our marketing strategies for our side hustle, there are certain key points to consider. First, understand what makes your product or service unique from others in the market. Knowing this will help you craft a message that resonates with potential customers. Second, determine which channels will best reach your target market – whether it be through social media ads, email campaigns, or word-of-mouth referrals. Finally, establish how much time and money you're willing to invest in each channel as well as measurable goals for success. This way, you'll have concrete data on which to base future decisions about your marketing strategy.

With these considerations in place, you'll be able to create an effective marketing plan that drives results and helps take your side hustle to new heights – all while having control over every step along the way. Now let's move on to pricing strategies that can maximize our profits!
Pricing Strategies To Maximize Profit
Pricing strategies are a key component of any successful side hustle. It's important to have an effective pricing structure that drives revenue while also allowing you to make a profit on your products and services. The goal is to optimize the price in order to maximize profits without sacrificing quality.
The first step when it comes to setting prices is researching competitors and making sure that you're not undercutting them or charging too much for similar items. This will help ensure that you don't lose potential customers because of unrealistic prices. Additionally, consider offering discounts or special offers such as bulk purchasing deals or loyalty programs. These business ideas can be used to entice customers who may otherwise be wary about spending money with a new business.
When it comes to optimizing your prices for maximum profitability, there are several methods you can use. Some businesses choose to set dynamic pricing based on demand — meaning they raise their prices during peak times and lower them during slower periods. Others opt for a more consistent approach by periodically evaluating their costs and adjusting the price accordingly. In either case, understanding market conditions can help inform decisions around what constitutes the right price point for each product or service offered.
Whichever route you decide upon, having a well-thought-out strategy in place is essential for ensuring long-term success with any side hustle venture. By taking the time to evaluate the competition and understand customer trends, entrepreneurs can create pricing structures that allow them to reach their goals while still keeping consumers happy and engaged.
Building Multiple
Income

Streams

The journey to financial freedom can be turbulent and filled with unexpected turns. To ensure a smoother ride, it's important to take the wheel and build multiple income streams that will help you reach your destination faster. Whether you're looking for side hustles or passive income ideas, this guide is an invaluable resource for anyone wanting to open up more paths of profit. When you create multiple streams of income, you are no longer trading time for money; if done correctly, you can earn passive income.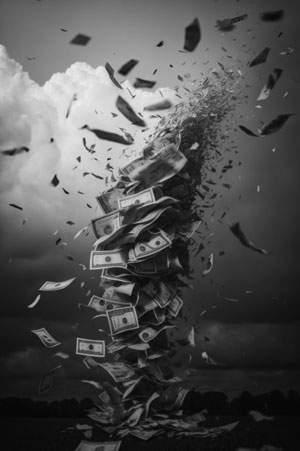 Let's start by exploring some of the most popular side income ideas. For those who prefer working from home, setting up an online store or becoming an affiliate marketer are great options. Doing affiliate marketing is a great way to get started; you do not need any inventory. You'll also want to consider blogging as a way to create consistent content that attracts readership and potential customers – both of which generate revenue over time when done right! Finally, if you have a special skill such as graphic design or web development, there are plenty of opportunities available on freelancing platforms like Upwork and Fiverr where you can earn extra money in your spare time.
Passive income sources are also worth considering. Investing in real estate rental properties is one example that provides ongoing cash flow through rental payments while increasing equity value over time. Other good choices include investing in dividend-paying stocks and bonds, starting a blog with AdSense, creating an ecommerce store using dropshipping services, or developing digital products such as books or apps. All these methods require minimal effort once set up properly but still provide long-term returns without having to work constantly on them (which makes them ideal for busy entrepreneurs).
With multiple income streams now established along your path towards success, it's time to focus on how best to attract clients or customers so you can maximize profits from each stream.
Working With Clients Or Customers
Working with clients or customers is a great way to make money through side hustles. With the right mindset and customer-oriented strategies, you can build strong relationships that result in returning business, loyal customers, and even referrals. However, it's important to understand how to effectively manage customer relationships so that your side gig is successful.
Client Relations Customer Service Customer Satisfaction
1 Listen attentively Respond promptly Address concerns
2 Engage regularly Follow up periodically Make recommendations
3 Communicate compassionately Provide helpful advice Ensure quality service
4 Meet expectations. Offer value-added services
5 Demonstrate flexibility
When working with clients and business owners, listen attentively and regularly engage to establish an effective relationship. Communication should be compassionate, and expectations must be set accordingly. Additionally, responding promptly and following up periodically will demonstrate professionalism. Providing helpful advice and addressing any concerns will help ensure customer satisfaction as well as offer value-added services for enhanced performance. Finally, showing appreciation for their patronage will go a long way toward building trust between both parties while maintaining open communication throughout the duration of the client/customer relationship. Leveraging technology and social media platforms can also strengthen connections with existing customers as well as drive new business opportunities.
Leveraging Technology And
Social Media Platforms
Gone are the days of working hard for a side hustle that pays well. With technology and social media platforms, it's easier than ever to make extra income from your home. Social media marketing is one way you can monetize your skills by leveraging existing online networks. By utilizing technology tools such as video editing software or creating e-commerce websites, you can create unique products and services tailored to target audiences.
By taking advantage of digital platforms like YouTube, Instagram, and Facebook Ads Manager, you can turn a profit without spending an excessive amount of time on promotion. Additionally, with the rise in popularity of remote work opportunities, freelancers have more access to global markets which allows them to expand their reach further than ever before. For example, virtual assistants can help busy entrepreneurs manage tasks while graphic designers are able to support businesses all over the world with branding needs.
The possibilities for earning money through technology and social media platforms are endless – but success depends on staying organized and motivated. From setting attainable goals to understanding how best to use each platform's features, there are plenty of resources available to help streamline processes, so you don't get overwhelmed when starting out. With dedication and a commitment to learning new skills, anyone has the potential to start building wealth through these methods quickly! Now let's look at some tips on staying organized and motivated…
Tips On Staying Organized And Motivated
Staying organized and motivated when running a side hustle is essential to success. It's easy to get overwhelmed by the sheer number of tasks associated with managing your own business, but there are several strategies you can implement to stay on top of things. Here are some tips for staying organized and motivated: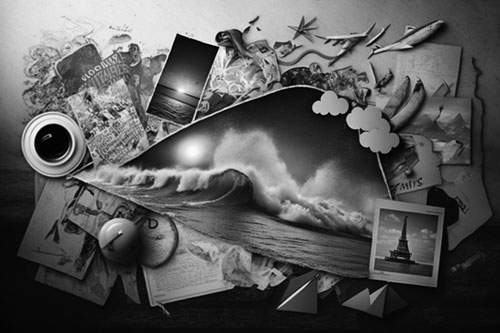 First, set clear goals for yourself so that you have something tangible to strive towards. This will keep you focused and help ensure that you don't waste time or energy on irrelevant tasks.
Second, it's important to create an efficient system for tracking progress towards those goals – whether through keeping a detailed calendar or using project management software. This way, you won't miss deadlines or forget about any key tasks.
Additionally,, find effective ways to manage stress without letting it distract from your work. For example, take regular breaks throughout the day and incorporate activities like meditation into your daily routine as needed. Prioritizing self-care in this manner can make all the difference between feeling energized and productive versus feeling burned out and uninspired.
Finally, consider investing in tools such as task automation software that can streamline mundane processes and give you more time back in your schedule for higher-value projects. If possible, delegate certain aspects of the side hustle to others if they could do them faster than you – having fewer items on your plate leaves more room for growth opportunities down the road! With these tips in mind, navigating the world of freelance income should become much easier – allowing us to focus our attention on other crucial considerations, such as taxation implications of having a side hustle..
Tax Implications Of Having A Side
Hustle
Taxes are an unavoidable part of having a side hustle. Whether you're making money from freelancing or selling products, you need to know the tax implications that come with it. It's important to be aware of what taxes apply to your side-hustle income and how they differ from regular employment taxes. In this section, we'll discuss the major types of taxes associated with freelance/side hustling so you can plan accordingly.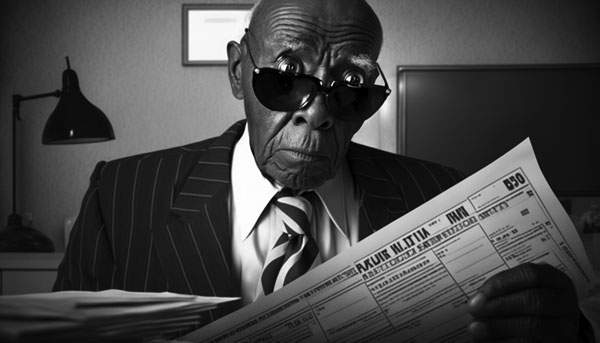 The first type of tax is the self-employment tax (SE Tax). This applies if your annual net earnings are more than $400 and is calculated as 15.3% of your total net profits. You may also have to pay estimated quarterly payments throughout the year, depending on the amount of profit made during those periods.
In addition to SE tax, you will also likely owe federal and state income taxes based on your standard rate for earned wages. Be sure to review any deductions available, such as business expenses like office supplies or travel costs related to work activities. Keeping up with these deductions can help reduce your overall taxable income at the end of the year.
No matter what type of side hustle you pursue, understanding the applicable taxes helps ensure compliance and allows you to better manage cash flow throughout the year. Being informed about all aspects of running a side hustle will help set yourself up for success in both managing finances and balancing work and life commitments down the line.
Strategies To Balance Work And Life Commitments
For those of us who want to turn our side hustle into a full-time business, balancing work and life commitments can feel like an insurmountable task. It's easy to feel overwhelmed – but it doesn't have to be that way! Here are three strategies that will help you prioritize your time better:
Set boundaries for yourself: Establish strict rules about how much time you'll dedicate to work each day or week so that there is still room left in the schedule for other aspects of your life.
Make lists: Writing down tasks helps keep them from slipping through the cracks and keeps you organized.
Take breaks: Breaks give your brain a chance to reset and recharge so that when it comes back to tackling a new project, you're more productive than ever before.
These strategies may seem simple on paper, but they can make all the difference when it comes to managing your time effectively and maintaining balance between work-life commitments. Focus on taking small steps towards creating healthier habits; eventually, these will stack up over time until you reach your goal of turning your side hustle into a successful venture! By prioritizing self-care and making sure not to take on too much at once, you'll soon find yourself with enough energy – both physical and mental – to successfully manage any challenge that arises along the way. Now let's look at how we can start growing our side hustles into full-time businesses and no longer slaving away at a full-time job…
Growing Your Side
Hustle

Into A

Full-Time Business

Turning a side hustle into a full-time business is no easy feat. It takes dedication and hard work, but it can also be incredibly rewarding. If you're ready to take the next step in scaling your side hustle, here are some tips on how to make that transition successful.

First of all, create an actionable plan for growth. Think about where you want to be in one year and then break down what needs to happen each month or quarter to help you get there. This should include setting realistic financial goals as well as marketing plans, customer service strategies, etc. You'll also need to decide which services or products you'll offer and who your target market will be.

Next, invest in yourself by getting the right training and education necessary for success. That might mean attending conferences related to your industry or taking classes online. Consider joining professional networks so that you can connect with like-minded people who have achieved similar success in their side hustles or businesses. Also don't forget to budget time for self-care – burnout isn't conducive to growing any kind of business!

Finally, embrace change and keep learning from every experience along the way – good or bad! As your business evolves over time, stay flexible enough to adjust quickly when needed. The key is making sure you learn something new from every challenge that comes up so that you can apply those lessons going forward. With these steps in place, transitioning your side hustle into a full-time gig could just become reality sooner than expected!
Conclusion
As you can see, having a side hustle can be an incredibly rewarding experience. Not only does it provide the potential for extra income and financial freedom, but it also gives you a chance to do something meaningful with your time. With the right skills and dedication, you could even turn your side hustle into a full-time business that pays well and offers you autonomy over your career path.
The journey of starting a side hustle isn't easy – there are lots of tax implications to consider as well as finding ways to balance work and life commitments. But if you take these steps seriously and focus on what matters most, you'll find yourself reaping the rewards in no time. You'll gain valuable skills along the way which will open up new opportunities for growth and success in whatever area or industry piques your interest. Hopefully, I've provided you with enough hustle ideas to find your favorite side hustle.
By taking this step towards independence and creating multiple streams of income, you're already setting yourself up for future success. Even if the road ahead is challenging at times, just remember that anything worth pursuing doesn't come without some bumps along the way — so keep going!