You may not realize it, but you are in control of how you look on video calls such as Zoom Meetings, Google Meet, and Microsoft Teams. It's easy to forget that how we present ourselves is as important online as offline. All too often, people accept defeat and resign themselves to "just another Zoom call" without taking any steps to look their best. Not anymore! I'm here to show you how to take command of your image so that you can make a great impression even through a computer screen.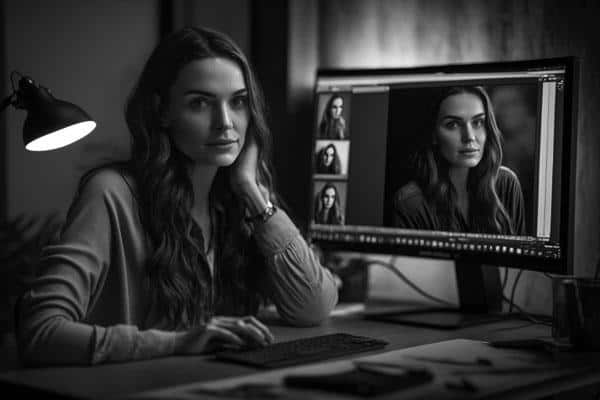 With the right tools and techniques at your disposal, you can put your most confident self forward whenever you join a virtual meeting or connect with friends and family from afar. From lighting tricks that will flatter every face shape to outfit tips for an elevated atmosphere, I've got all the advice necessary for looking sharper than ever before during your next digital gathering – no matter where it's held! Your appearance will come across as confident and professional, no matter if it's a job interview, a business meeting, or a first-time client call.
So if you're ready to take charge of your appearance and feel more empowered each time you log onto a conference call, then get comfortable: You're about to become an expert on making yourself shine like never before – virtually!
Equipment And Set-Up
Having the right equipment and proper set-up is key to looking your best during a video call. A quality webcam, properly positioned, can make or break an impression. To position, it correctly, place it at eye level and slightly above your laptop screen so that you're looking up into it. This will ensure flattering angles and avoid double chins! Next, consider microphone setup. Invest in a good headset with noise-cancelling capabilities for improved audio quality and minimal background noise interference from other participants. Finally, select reliable video conferencing software with features such as virtual backgrounds to put yourself in the office of your dreams without having to relocate furniture for each call.
Now that you have the technical aspects taken care of, let's move on to lighting…
Lighting
Now that you have your video conferencing equipment and setup in place, let's move on to the next step: lighting. Lighting is one of the most critical aspects to consider when looking better on video calls. It can make or break a successful video call appearance.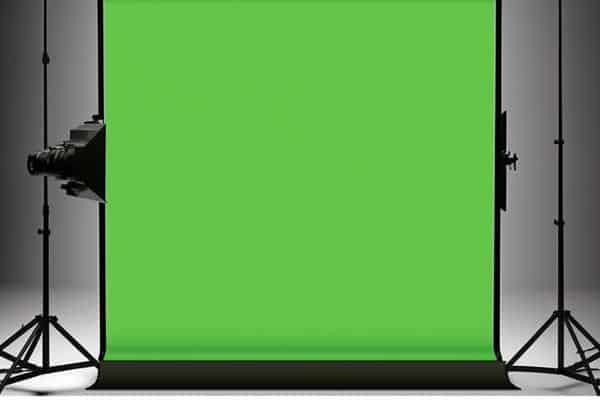 When it comes to proper lighting for videoconferences, there are two main types of light sources: ambient lighting (e.g., natural sunlight) and bright lighting (e.g., artificial lights). Ambient light generally provides an even distribution of light over a wide area, while bright lighting offers more concentrated illumination with greater contrast between shadows and highlights. The key is to find a balance between these two types of light so that your face appears clearly visible without harsh glare or dark shadows obscuring facial features.
For best results, use multiple sources of both ambient and bright lighting at various angles around your space in order to create balanced yet attractive video lighting. If possible, use adjustable fixtures such as lamps or wall sconces that can be adjusted throughout the day depending on how much natural light is available from windows or skylights. Use your software's video preview to adjust the lighting to the best possible setup. This will ensure a consistent look during each conference call regardless of time or location!
Background And Environment
Are you looking to take your video calls to the next level? As an expert in virtual set-up, I'm here to share my tips on how to look amazing on camera. Let's start with background and environment since this is a key component of creating a polished aesthetic for your online call. You'll want to make sure that all distractions are removed from view: keep pets out of the frame, hide away any clutter, and be aware of what can be seen behind you.
If possible, opt for a blank wall or solid backdrop, as this will help draw focus onto you during the call. If you'd like to liven up your home background without having too much distraction, consider adding subtle elements such as plants and artwork which enhance your overall video aesthetics. With some planning and attention to detail, it's a simple yet effective way of improving the overall visual impact of your meetings.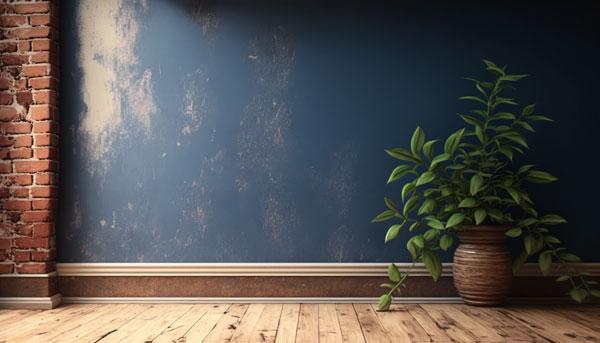 Many of the newer video platforms have virtual background capability, which replaces your background with an image you supply it. This way if you do not want the room you are recording in to be the background, you can replace it with a click. This used to require a green screen to do, but software has advanced so that many can do it with decent lighting and a webcam.  GoForWork has a free virtual background pack for our free newsletter subscribers. It's loaded with many great virtual backgrounds you can use for video calls. Most video conference software will allow you to set your virtual background in the video settings. So signup for the newsletter and grab the virtual backgrounds. It's time now to move on to wardrobe and appearance – an area where small tweaks can have big results!
Wardrobe And Appearance
Now that you have your background and environment sorted, it's time to focus on what you're wearing. What you wear during a video call has the power to influence how people perceive you, so make sure your wardrobe is sending the right message. Here are some tips for dressing in style for your next video conference.
First of all, choose an outfit that fits well and flatters your body shape. It should be comfortable but professional-looking at the same time; avoid anything too tight or revealing, as these items can be distracting on camera. Stick with muted colors like black, gray, navy blue or white, which look better under studio lighting than bright patterns or neon shades. Also, keep jewellery and accessories minimal – steer clear of big statement pieces, as these will draw attention away from your face during the call.
Finally, pay close attention to detail when getting dressed up for a video chat: tuck in shirts, press trousers if necessary and don't forget about footwear! Closed-toe shoes work best, plus they're more formal than sandals or flip-flops – perfect for making an impression over virtual meetings. Now let's move on to hair and makeup tips for ensuring you look picture-perfect on screen!
Hair And Make-Up Tips
Did you know that on a video call, your face is seven times larger than it would be in person? That's why taking the time to look good on camera is essential for making an impact. As a video conferencing look expert, I'm here to provide some easy hair and make-up tips that can help you feel more confident when you join your next meeting. This goes for men as well as women.
When it comes to styling your hair, try not to go too crazy with the products, as this could end up looking greasy on camera. Instead, focus on taming flyaways and frizz by using something like hairspray or serum. If you have long locks, opt for a sleek ponytail or bun – both of these styles are timelessly chic and great for keeping things out of your eyes during those important calls.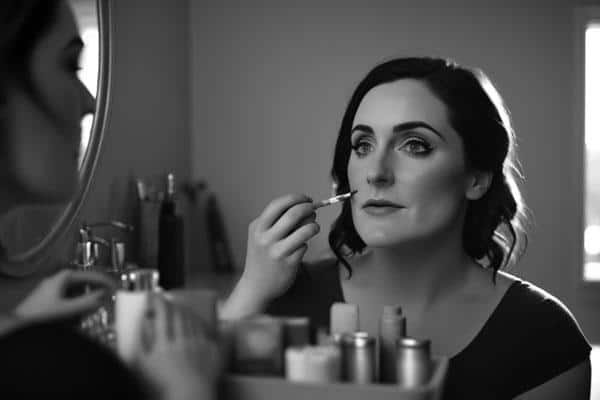 Now onto makeup! To keep things looking natural yet polished, start with a lightweight foundation and concealer, then add blush or bronzer to give yourself a bit of color. When it comes to eye makeup, less is definitely more so stick to one statement product, such as mascara or eyeliner. Finally, don't forget about grooming your eyebrows which will frame your face perfectly for those close-ups!
By following these simple steps, you'll be ready for any virtual appearance without having to worry about how you look – now let's talk about posture and body language…
Posture And Body Language
Good posture and body language can help you make a better appearance on video calls. It's important to remain conscious of your movements during a call, which will also boost your self-confidence. Start by sitting up straight in an upright position with both feet planted firmly on the ground. Your back should be against the chair, shoulders relaxed and supported. You want to appear attentive while still being comfortable.
The way we carry ourselves speaks volumes about how confident or nervous we are feeling at any moment. Use hand gestures sparingly but don't be afraid to move around as needed – it can add dynamism and energy to your conversation! Lean forward slightly when speaking and nod occasionally for emphasis. Make eye contact with the camera so that others feel heard and taken seriously; this is especially important if there's more than one person on the call.
Smile often throughout the conversation for a warm, approachable vibe – after all, people respond positively when they sense genuine friendliness from someone else! Keep in mind that subtle expressions such as raising eyebrows or widening eyes can go a long way in conveying emotion without words. With these tips, you're sure to look great on video calls every time! Now let's turn our attention towards camera angles and framing…
Camera Angles And Framing
When it comes to looking your best on video calls, camera angles and framing are key. With the right positioning of your camera, you can create an image that is both inviting and professional. As a video conferencing look expert, I recommend focusing on two main areas: camera positioning and framing shots.
For optimal camera positioning, try moving your laptop or webcam around until you find the ideal angle for your face. Positioning it slightly above eye level will make sure viewers don't have to look up at you while angling yourself away from any bright light sources will reduce any glare in the shot. You may also want to adjust how close or far away you position yourself from the lens – too close, and you'll appear distorted; too far away and facial expressions may be lost.
Framing techniques can do wonders when it comes to creating an engaging and pleasing-to-the-eye aesthetic on video calls. To achieve this, think about what should (or shouldn't) be included within the frame – avoid having objects directly behind you, which could detract attention from your face, but adding something like a small plant adds some life into the background without being distracting. Additionally, consider cropping out extra space around the edges of your screen by zooming in just enough so that nothing is cut off yet still provides enough visual context for those watching.
By following these tips for optimizing both camera angles and framing techniques, you can ensure that all eyes remain firmly focused on one person: YOU!
Audio Quality
Now that you've got your camera angles and framing down, it's time to focus on audio quality. Sound clarity is key for effective video conferencing; if your microphone setup isn't up to par, no one will be able to understand what you're saying.
First off, make sure the mic is placed close enough so that your voice comes through clearly but not too close, where it picks up all those pesky background noises like typing or a nearby conversation. Additionally, practice projecting your voice when speaking, as this will help ensure everyone hears you loud and clear. If possible, try doing a test call with someone before hopping on an important meeting.
Finally, acoustic treatment can go a long way in improving sound quality by absorbing any extra echoes and reverberations within the room. Hang some fabric curtains around you or use rugs to reduce bouncing sounds from bare walls. With these tips kept in mind, you'll have crystal-clear audio during every video conference! Now let's move on to how to maintain eye contact with the camera…
Eye Contact With The Camera
Eye contact is essential when you're on video calls. It helps ensure that the conversation flows, keeps people engaged and shows that you care about what's being said. When making eye contact with the camera, it's important to remember a few key points. First, look directly into the camera as if you were looking at the person in front of you – this will help maintain eye contact throughout your call. Secondly, do not break eye contact by looking away from the screen or down at notes; doing so can make it appear like you're not paying attention. Lastly, practice making eye contact with yourself in the mirror before going live for any virtual meetings or conferences to get comfortable with maintaining a direct gaze towards the camera lens.
By mastering these basics, you'll be able to confidently hold onto meaningful conversations without needing to worry about breaking eye contact mid-way through! Knowing how to keep up an engaging presence during virtual meetings is a great way to boost your confidence and show that you are organized and professional on video calls.
Overcoming Nervousness
Apprehension can be like a wall, that cages us in and prevents us from being our true selves on video calls. But with the right mindset, we can break through that barrier to achieve success. When it comes to overcoming nervousness while video conferencing, relaxation techniques are key to conquering fears and calming anxiety.
One way of managing stress is to take deep breaths before each call. Once you're ready, focus on your breathing during the call so that you remain calm and composed throughout. Additionally, practice positive affirmations as this will help build your confidence by telling yourself things such as 'I am capable' or 'I'm an expert at this'. Visualization exercises may also be beneficial; imagine yourself performing well in the situation ahead of time which helps prepare for anything unexpected.
By understanding how to give yourself some grace when nerves set in, you can shift away from feeling anxious towards feeling empowered — all without saying a word! By applying these tips consistently over time, you'll find that any apprehension instantly melts away, allowing you to feel more relaxed during future video conversations. With newfound ease, it's now time to discuss talking directly into the camera…
Talking To The Camera
Talking to the camera while on video calls is a great way to come across as confident and engaging. You want your face to be seen, so position yourself in front of the camera with good lighting and make sure you're not too far away or cut off at the edges. Here are some tips for talking to the camera during virtual meetings:
First, have an open posture when speaking into the camera – shoulders back and chin up! This will ensure that you look more engaged and presentable onscreen. Secondly, use eye contact when possible by looking directly into the lens of the camera instead of glancing around at everyone else's faces. Thirdly, avoid excessive hand movements or fidgeting – these can be distracting from what you're saying. Finally, practice makes perfect – take time out of your day to rehearse different scenarios where you might need to talk effectively on a video call (like giving presentations). By doing this regularly, it will help boost your confidence and appear more polished onscreen.
When preparing for any type of video conference, don't forget about avoiding distractions like having background noise, using incorrect angles or wearing busy clothing that could be distracting. Taking steps ahead of time can help ensure a successful outcome!
Avoiding Distractions
When it comes to looking better on video calls, one of the most important things you can do is avoid distractions. Distracting noises, like loud music or background chatter, can pull your attention away from the call and make it difficult for you to concentrate and focus. To minimize interruptions and stay on task during a call, consider using headphones with noise-cancelling features so that you're not distracted by external sounds. It might also help to find an isolated space where you won't be disturbed by other people in the house. By avoiding distracting noises and staying focused on the conversation at hand, you'll look more professional and confident — two qualities that go a long way when trying to make a good impression online.
To take full advantage of your time on a call, try setting up short breaks in between meetings or blocking off specific chunks of time dedicated solely to video conferencing sessions. That way, you'll have plenty of time throughout the day to recharge and reset before each meeting starts — which will help ensure that you're always ready to present yourself professionally on camera!
Making The Most Of Your Time On A Call
Take a cue from successful business executives, who know that time is money. Erin, an entrepreneur in Florida, maximizes her video calls by staying organized and managing her time efficiently. She recommends writing down all of the topics she needs to cover before each call. This way, when it's time for the meeting itself, she can jump into action without wasting any precious minutes on the chat platform.
Erin also suggests setting clear expectations with your contacts ahead of time so everyone knows what will be discussed and how long you plan to spend discussing each topic. This helps keep conversations on track and prevent people from getting sidetracked or veering off-topic—which can lead to wasted time.
Finally, take notes during every call, so nothing important gets forgotten later on. Writing out key points and tasks helps ensure follow-through after the call has ended and allows you to maximize your productivity while minimizing distractions. Plus, jotting down ideas as they come up ensures that no great concept goes unexplored! Taking these steps can help you make the most of every one of your valuable video calls and stay organized at all times.
Taking Notes During Calls
Taking notes during a video call is an essential way to stay organized and on top of the conversation. It can be difficult, however, with all the distractions that come with video conferencing. To ensure you're jotting down everything important said in your meetings without missing out on any key details or having to pause frequently, consider implementing some strategic note-taking techniques.
Start by familiarizing yourself with different note-taking strategies, such as using bullet points or creating lists for tasks assigned during the meeting. You should also bring along a pen and paper so that you can take handwritten notes while the discussion progresses. If it's helpful, use color coding to separate topics and ideas discussed; this will make it easier to review your notes after the call has ended. Additionally, don't forget to write down any questions you have throughout the meeting so that you remember them when it comes time for Q&A at the end of each session.
Overall, taking meaningful notes during a video call helps boost productivity and ensures everyone remains focused on their goals. By following these tips for successful note-taking, you'll be sure to capture every detail from your calls with ease! With efficient note-taking skills under your belt, now you're ready for follow-up steps after those vital video calls are complete.
Following Up After Video Calls
Now that you have taken notes during your call, it's time to follow up after the video meeting. Following up is an important step; it not only allows you to recap what was discussed during the call but also gives other participants a chance to ask questions or provide further clarification if needed.
The best way to begin following up is by sending out any relevant documents and materials within 24 hours of the post-call. This ensures that everyone has enough time to review all the information shared in the video meeting. Additionally, be sure to set a timeline for when tasks need to be completed and when decisions must be made so that everyone stays on track with their goals.
It's just as important to stay in touch after the video meeting ends. Make sure to reach out at least once per week—whether through email, chat messages, voice calls, or text—to keep everyone updated on the progress towards the completion of tasks outlined in your conference call. Periodic check-ins will help ensure team members are staying focused and productive while working remotely. Finally, don't forget about scheduling another call soon! Keeping lines of communication open allows you and fellow team members to make quick decisions and address any issues that come up quickly before they become bigger problems down the line.
Conclusion
Video calls can be an effective way of connecting with colleagues, friends and family. With a few simple steps, you can make sure that your appearance is the best it can be so that you look professional and put-together during every call.
The right equipment set-up, lighting, background and wardrobe are key for making sure you look great on video calls. Make sure to pay attention to details like hair, and makeup and avoiding distractions. It's also important to take notes during calls to stay organized and follow up afterwards if necessary.
Overall, looking good on video calls doesn't have to be hard work – just think of it as getting ready for a meeting or presentation! It's easy enough when you know what to do: creating the perfect setup in terms of equipment, environment, and clothing will ensure you always come across confident and composed on camera – I guarantee it!