Are you looking to break into the world of virtual assistance but don't know where to start? Are you worried that your lack of experience will hold you back from success? Have no fear! With a few simple steps, anyone can become an expert virtual assistant – even with no prior knowledge. As a virtual assistant expert, I'm here to show you how to take control of your career and start making money as a VA right away.
First things first: You must decide what services you want to offer. There is a wide range of services to choose from. Do you want to provide administrative assistant support, email marketing, creating articles and blog posts, or specialize in content creation? Or maybe focus on creating content for social media campaigns? Once you've narrowed down your specialties, create an attractive portfolio showcasing those skills so potential clients can see why they should hire you over other VAs.
Now, it's time to get out there and start marketing yourself! Make sure your profile is visible on popular job boards, and use keywords that accurately describe your skillset. Additionally, build relationships with people who can refer work your way or help spread the word about your business by networking online or attending local events. By taking these steps and staying persistent, before long, you'll be raking in new clients as a successful virtual assistant!
What Is A Virtual Assistant
Did you know that over 50% of small business owners are now using virtual assistants? This statistic is evidence of the growing demand for virtual assistant services. A virtual assistant (VA) helps support multiple clients with various tasks, from administrative duties to social media management and more. VAs provide their expertise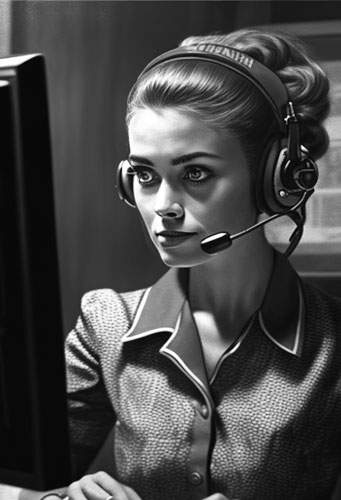 remotely through online communication tools such as email, video conferencing, project management software, and other digital platforms.
Since they work remotely, VAs can often be found working in various locations around the world. They have the flexibility to manage their own schedules and take on assignments when it's convenient for them. Working as a VA also allows individuals to use their skillset while creating a lucrative career path. Plus, there's no need for an office space or costly overhead expenses!
So what makes someone qualified to become a virtual assistant? Well, although the experience may help depending on your desired niche, anyone with basic computer knowledge can get started quickly by offering virtual assistance services. With the right training and certifications, even those without any prior experience can begin their journey towards becoming successful virtual assistant.
Benefits Of Becoming A Virtual Assistant
Stepping up from the previous section about what a virtual assistant is, let's explore the benefits of becoming one. There are many advantages to being a VA, which makes it an attractive career option for people who want to work remotely and have more control over their lives.
First and foremost, there's the flexibility that comes with working from home. As a remote worker, you can choose your own hours and manage your time however you wish. This means no more commuting or having to be tied down by rigid office schedules. You get to determine when and how much work you do – something that most traditional jobs don't offer.
Another great perk is financial security. With virtual assistance, you'll receive regular payments without worrying about job instability. The income potential also increases as your skills become sharper and demand grows for certain services. You could even build your own business in this field if you're up for the challenge!
Here's a list of advantages of being a Virtual Assistant:
Remote work flexibility
Time management skills
Financial security
Ability to start your own business
Being a VA doesn't require any prior experience either; all it takes is some dedication and hard work. Couple those qualities with specialized knowledge in areas like web design, writing/editing, customer service support, social media marketing, etc., and you've got yourself an exciting new career opportunity! To succeed in this role, though, it's important that you meet certain qualifications and possess specific skills…
Qualifications And Skills Needed
Becoming a virtual assistant requires much more than just the desire to be successful; depending on the virtual assistant job you might be required to possess certain qualifications and technical skills. While some experience is always beneficial, it's not required to get started in this field. Instead, potential VAs need to focus on developing their knowledge of computers and software programs, as well as honing their communication capabilities.
One of the key components for success as a VA lies in having strong computer-based skills. This includes being familiar with various types of online platforms and tools such as Skype or Zoom, Dropbox or Google Drive, project management systems like Asana or Trello, and other popular applications used by businesses today. A basic understanding of HTML coding may also come in handy if you plan to provide web design services.
In addition to technical know-how, an effective virtual assistant needs excellent written and verbal communication abilities. They should be able to articulate ideas clearly over email or phone calls and write concisely when drafting important documents. Having good organizational skills can help keep track of tasks assigned by multiple clients while staying organized is also necessary to complete them efficiently – something every great VA should strive for!
With these crucial qualifications under your belt, you are ready to put together a resume that will make employers take notice.
Resume And Cover Letter Tips
When it comes to the job application process, the saying goes: "you only get one chance to make a first impression". As a virtual assistant with no experience, you will need to utilize effective resume-writing and cover letter tips in order for your application to stand apart from the competition.
Your goal should be to create an impressive resume that highlights your transferable skills as well as any accomplishments or volunteer work that would benefit an employer. When crafting your resume, focus on things like organization, problem-solving, communication, data entry, and customer service – all of which are valuable traits for a virtual assistant position. You should also include any certifications or special training you may have completed. Detail is important when writing resumes; however, try not to go overboard by including too much information that could cloud what makes you unique and qualified for the role.
In addition to creating a strong resume, having a compelling cover letter can help further showcase why you're right for the job. Your cover letter should provide more detail about your background and explain how those experiences will enable you to excel at this particular role. Job application strategies such as these two documents put together can emphasize your strengths, so employers have confidence in hiring someone without traditional experience.
Now that you understand how vital it is to craft quality resumes and cover letters when applying for jobs as a virtual assistant with no experience, learning how to market yourself effectively as a va is key!
How To Market Yourself As A VA
Marketing yourself as a Virtual Assistant (VA) is essential to success. If you don't know where to start, here are some tips that can help get you on the right track.
The first step in VA marketing is identifying your target market – who are you going to serve? Consider what type of services you offer and which industries may be interested in them. Once you have identified your niche, create content that speaks directly to those potential customers. This will show prospects that you understand their needs and can provide the solutions they require.
Next, focus on creating an online presence through social media platforms such as LinkedIn, Twitter, and Facebook. Here, it's important to showcase your experience and build relationships with other professionals in the industry who might refer clients or spread word-of-mouth about your business. Additionally, make sure to list all of your services along with prices, so prospective clients know exactly what they're getting for their money. Finally, consider offering incentives or discounts for high-value tasks like long-term contracts or bulk orders.
By following these virtual assistant marketing tips, you'll be well on your way towards building a successful career as a VA without any prior experience! Now it's time to turn our attention towards finding clients – let's dive into how we do this next!
Finding Clients
Finding clients as a virtual assistant is like riding a roller coaster – it can be exciting, but you have to prepare for the journey. To succeed in finding VAs clients and leads, there are three key steps: networking, marketing yourself, and asking for referrals.
Networking is essential when searching for VA opportunities. Joining online communities that specialize in virtual assistance will help you build relationships with other professionals who may be able to refer new clients or suggest job openings. Additionally, attending local events related to your field of expertise can provide an opportunity to meet potential employers and set up informational interviews. Don't forget about utilizing social media platforms such as Twitter, LinkedIn, and Instagram, where people often post jobs or discuss their experiences working remotely.
Marketing yourself as a virtual assistant should be top-of-mind regardless of whether you're just starting out or already established in the industry. Creating a website or portfolio showcasing your skillset and experience will let prospective customers know what services you offer and make it easier for them to contact you. You should also take advantage of digital advertising tools such as Google Ads or Facebook Ads to reach more potential VA clients. Finally, consider offering free consultations or discounts on initial projects so that hiring managers get a better sense of how well your work would fit within their organization's needs.
Finally, don't underestimate the power of referral programs! Asking existing contacts if they know anyone looking for virtual assistant services could lead to some great partnerships down the line – it's always worth mentioning that you'd love any recommendations they might have! With hard work and dedication (plus these tips), finding quality virtual assistant leads shouldn't be too difficult after all.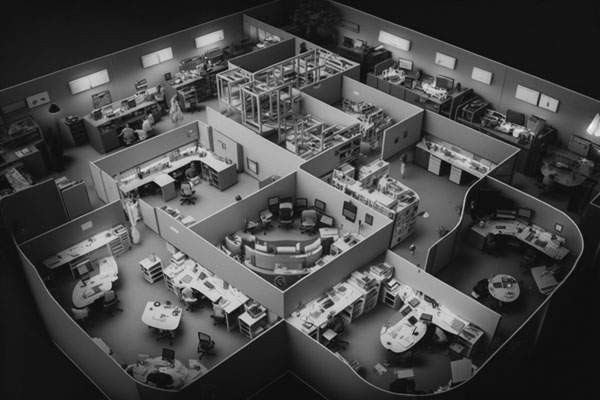 Setting Rates & Negotiating Contracts
As a virtual assistant, one of the most important things you'll have to figure out is setting rates and negotiating contracts. Setting your rate correctly can make all the difference when it comes to success in this field – but it's not always easy! Here are some tips for setting up your rates and negotiating contracts:
First, determine what type of services you're offering and how much time they will take. This will give you an idea of how much money you need to charge per hour or project. Next, research other virtual assistants' going rates so that you can come up with your own fair pricing. Make sure to keep track of any certifications or extra skills that could help justify higher prices. You should also consider whether you want to offer discounts on bulk orders or long-term commitments.
Finally, be clear about the payment terms before starting work with a client. Be sure to communicate expectations like turnaround times and deliverables upfront, as well as exactly how payments will occur (e.g., hourly vs fixed price). Having solid contract agreements in place helps ensure both parties know their rights and responsibilities throughout the process. With these steps in mind, you'll be ready to start building a strong client base for yourself as a successful virtual assistant!
Building A Client Base
According to recent statistics, more than 50% of virtual assistants in the United States are working freelance. That's a staggering number, and it goes to show that this option for entrepreneurs is really taking off! If you're looking to become a successful virtual assistant with no experience, here are 3 key points:
Start by building your professional profile on job sites like Upwork or Guru.com;
Reach out to potential clients through networking activities such as attending local events and conferences relevant to the industries you wish to specialize in;
Advertise yourself by creating an attractive website with details about what services you provide.
These three steps are essential for helping you find high-quality clients who will appreciate both your skills and rates. Keep in mind that many people may not be aware of virtual assistants yet so don't hesitate to educate them on the benefits of hiring one – such as cost savings! When you do start receiving inquiries from prospective customers, make sure they understand exactly how much time their project requires and quote them accordingly. This way, everybody knows what they're getting into before signing any contracts.
Having developed a strong online presence and cultivated relationships with industry professionals can help boost your chances of securing new clients regularly. Additionally, focus on providing excellent customer service when dealing with existing ones, as word-of-mouth referrals go a long way in helping build your clientele base over time. With some dedication and patience, becoming a successful virtual assistant without any prior experience isn't impossible at all! Now let's move on to financial considerations for VAs…
Financial Considerations For VAs
Before jumping into the world of virtual assisting, it's important to consider your financial goals and budget. As a VA, you'll need to account for costs like technology expenses, insurance premiums, software subscriptions, and customer service tools. By creating a va budgeting plan that works for you, you can ensure that you have enough funds available to cover all of these items so that you can focus on offering services to clients without worrying about money matters.
When thinking about your financial considerations as a VA, it's also important to factor in taxes. Self-employed individuals are responsible for paying their own taxes—including federal income tax and self-employment tax—so be sure to set aside money each month specifically for this purpose. This will help prevent any unpleasant surprises at the end of the year when tax season rolls around! Additionally, if possible, consider speaking with an accountant who is familiar with online businesses – they may be able to offer additional advice on how best to manage your finances as a virtual assistant.
The cost of running a successful virtual assistant business varies from person to person, depending on their individual needs. But by having realistic expectations and taking the time to create a comprehensive budget before diving in headfirst, VAs can rest assured knowing that their revenues will easily surpass their expenditures over time – giving them greater control over their financial future than ever before! With this knowledge in hand, let's move on to exploring some of the top online platforms for VAs…
Online Platforms For VAs
If you're looking to become a virtual assistant with no experience, there are plenty of online platforms available to get started. As a virtual assistance expert, I'd like to share some of the best options out there:
Upwork:
Offers competitive VA jobs and freelancing opportunities in many different areas.
Clients can easily connect with top-rated VAs from around the world.
An easy payment system ensures that payments are secure and timely.
Fiverr:
Marketplace for freelance services offering an array of services from logo design to web development.
You can set your own rates and work hours as well as create custom packages for clients.
Excellent platform for finding short-term projects or one-off gigs quickly.
Guru:
Great place to find real-time project work and long-term contracts with companies worldwide.
Flexible job postings allow employers to search by skill level, budget range, and project type.
A simple interface makes it easy to upload resumes, portfolios, and other documents necessary for each job application process.
With these three virtual assistant online platforms at your disposal, you'll have everything you need to launch your career in becoming a successful Virtual Assistant! Working remotely is an increasingly popular option for those seeking flexibility in their lives – let's look into how we can make this happen next!
Working Remotely As A VA
Working remotely as a VA is an ideal job for those who want the freedom to work from anywhere and be their own boss. With so many va jobs available online, it's easier than ever before to get started with no prior experience. The real must-have is a reliable Internet connection.
To start your journey towards working remotely as a VA, create an online portfolio showcasing any skills or knowledge related to the field. You can also take courses on specialized software used by VAs such as project management applications or customer relationship management tools. Doing this will demonstrate your commitment to the profession and give prospective employers confidence in hiring you without previous experience.
When applying for remote positions, make sure you emphasize any transferrable skills gained through other professional experiences—these could include writing, research, problem-solving, communication, etc.—and highlight why they are applicable to being a successful VA. It's important to maintain professionalism when dealing with clients whilst building strong relationships based upon mutual trust and respect – both of which should be reflected in your application form and resume.
With the right attitude and willingness to learn new skills, anyone can become a successful virtual assistant regardless of experience level. So don't hesitate – if you have what it takes then go ahead and embark on this exciting career path today! Now let's move on to how best to maintain professionalism & client relationships when working remotely as a VA…
Maintaining Professionalism & Client Relationships
Maintaining professionalism and client relationships are vital for virtual assistant success. Professionalism is a must for any job, but especially so when it comes to working as a virtual assistant. It's important to remember that you represent not only yourself but also your clients on the other side of the screen. Establishing strong professional boundaries from the outset will help ensure good rapport with your clients going forward.
When dealing with client requests or disputes, always remain respectful and courteous while maintaining an air of authority. Listen carefully to their needs, address any concerns they may have in a timely manner, and be sure to provide feedback if requested. Showing empathy combined with effective communication can go a long way in building trust between you and your clients.
Building long-term relationships with customers will set you apart from competitors who might offer lower rates or services that don't quite meet the same standards. Stay organized, stay up-to-date on industry trends, and continuously strive towards excellence – all this allows you to create an experience where clients feel valued and respected every time they work with you. This sets the stage for successful partnerships that last well into the future. With these tips in mind, you're now ready to move on to understanding your rights & responsibilities as a virtual assistant…
Knowing Your Rights & Responsibilities
As the old saying goes, "Knowledge is power." As a Virtual Assistant (VA), it's important to know your rights and responsibilities in order to protect yourself when working with clients. Knowing what you are legally allowed or not allowed to do as a VA will help you understand how far you can go in terms of providing services for your clients. It also sets boundaries that establish a professional relationship between both parties.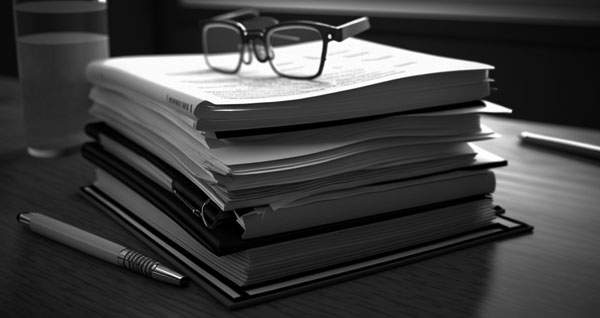 When taking on any new project, make sure to review all contracts and agreements before agreeing to anything. This includes understanding the payment process, deadlines, deliverables, etc., so there is no confusion down the road. Additionally, it's essential to be aware of any legal action that could arise from non-compliance, including copyright infringement if using someone else's content without their permission.
It is also wise to research local laws regarding contract work and taxes since these vary depending on where you live and operate your business from. Understanding VA rights and responsibilities related to taxation laws can save time and money when filing taxes at the end of each year. Keeping abreast of changes in relevant regulations helps ensure compliance while keeping your professional reputation intact.
Staying Up-To-Date With Technology & Trends
Staying up-to-date with the ever-changing technology and trends is one of the most important skills for a successful virtual assistant. To become an expert in this field, you must be able to learn fast and keep up with the latest software applications and digital tools. Here are some tips on how to stay ahead of the curve:
Be open to learning new technologies – Keep abreast of emerging technologies and trends by reading industry blogs, attending webinars, or taking online courses related to virtual assistant software.
Take advantage of free resources – Use available training materials and tutorials from companies like Microsoft Office or Google Workspace that offer comprehensive guides on their products.
Utilize existing networks – Join professional organizations such as the International Virtual Assistants Association (IVAA) or the National Association of Professional Virtual Assistants (NAPVA), which will help you connect with other experienced VAs who can give advice and share best practices. Staying informed about tech developments is critical for any aspiring VA so make sure you take advantage of these opportunities! Whether it's keeping track of industry news or signing up for educational programs, staying up-to-date is key if you want to stay competitive in the market.
Self-Care Strategies For VAs
As a virtual assistant, it's important to build self-care strategies into your daily routine. Self-care is essential for maintaining a healthy work-life balance and staying focused on the tasks at hand. It's easy to become overwhelmed with all of the demands of being a VA, so here are some tips for how to practice self-care in order to stay productive and motivated:
First, set aside specific times during the day for relaxation and rejuvenation. Make sure you take regular breaks throughout the day and get up from your desk every once in a while. This will help ensure that you don't burn out or become too stressed out by the workload. Additionally, make time each day to do something fun and enjoyable, such as taking a walk outside or listening to music; these activities can provide an emotional lift and restore motivation levels.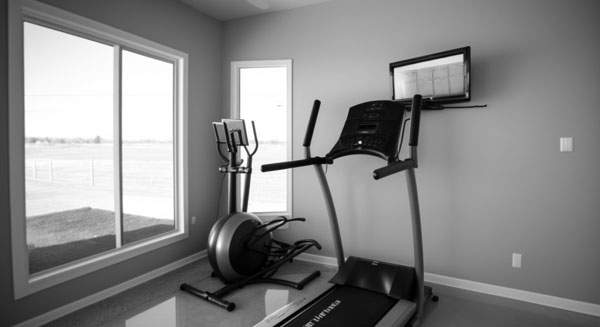 Second, create boundaries around when you're working versus when you're not available for work-related duties. Don't be afraid to say no if someone asks you to do something outside of your normal scope of work – this will help prevent overworking yourself while also protecting your personal time. Also, try setting realistic goals for what you want to accomplish each week so that you don't end up feeling burned out from trying to meet unrealistic expectations.
Finally, keep track of any successes throughout the week – both big and small – no matter how insignificant they may seem! Celebrating accomplishments (no matter how small) helps give us perspective and boosts our morale which is necessary for continuing success as VAs. With these few simple steps, we can maintain a balanced lifestyle while still having fulfilling careers as virtual assistants!
Frequently Asked Questions
How Long Does It Take To Become A Virtual Assistant?
Becoming a virtual assistant is an exciting career path for many. It's also one that has become increasingly accessible with the advent of online training and qualifications. But how long does it take to become a virtual assistant?
The answer depends on several factors, such as your level of experience, the type of role you are looking for, and the amount of time you can dedicate to studying and preparing yourself. Generally speaking, however, becoming a VA usually takes anywhere from three months to two years or more, depending on these factors. Below I break down some steps you should consider if you want to become a successful Virtual Assistant:
Get familiar with what being a Virtual Assistant involves by researching different types of tasks they do
Consider taking courses or attending workshops related to virtual assisting – this could be anything from computer basics to specialized skill sets like SEO or web design
Make sure you meet any requirements set out by potential employers – this may include completing various certifications in software programs or having knowledge in specific areas such as finance or marketing
Prepare your resume and portfolio so that it stands out from other applicants when applying for jobs
Ultimately, the length of time it takes to become a virtual assistant varies greatly based on individual circumstances. What might take someone else only three months may require double that time for another person due to their lack of prior experience. That said, anyone who is committed enough can make it happen within a reasonable timeline through dedication, hard work, and proper preparation.
What Are The Common Tasks Of A Virtual Assistant?
Are you curious about what tasks a virtual assistant is responsible for? If so, look no further! As an expert in the field of virtual assistance, I'm here to provide you with the key details.
The duties and responsibilities of a virtual assistant can vary greatly depending on their clients' needs. However, there are some common virtual assistant tasks that most VAs will carry out regardless of industry or business type. These include things like managing emails, scheduling meetings, data entry/processing, customer service support, and social media management.
Most importantly, though, it's important to note that virtual assistants can be hired for much more than just administrative tasks. In fact, many VAs specialize in specific areas, such as SEO optimization or web design – offering valuable services that can significantly boost any business's success rate. Whatever your specialty may be, having an experienced VA by your side makes all the difference when it comes to achieving desired results.
When considering hiring a Virtual Assistant for your business's needs, make sure they're knowledgeable in their area of expertise and have the skills required to deliver top-notch solutions efficiently and effectively. By doing this research up front, you'll increase your chances of finding someone who meets both your expectations and budget constraints – leading your business into success territory!
Are There Any Legal Requirements For Virtual Assistants?
Are there any legal requirements for virtual assistants? This is a common question among those who are interested in becoming a virtual assistant. The answer to this question depends on the state or country you plan to work in and the type of services you will be providing. In some states, certain types of virtual assistant services require licensing or certification, while others may not have any specific legal requirements.
When it comes to virtual assistant licensing and certifications, each state has its own set of regulations so it's important to research what your local laws say about working as a virtual assistant. For example, if you're offering medical advice or financial management services as part of your VA business, then you'll likely need special permissions from the relevant authorities in order for these activities to be legally compliant. Similarly, many states also require that VAs obtain special insurance policies before they can start operating their businesses.
Before getting started with a new VA gig, make sure you understand all the applicable legal requirements associated with the job. To ensure compliance with government rules and regulations, consider seeking professional help from an attorney specializing in the area of virtual assistance law. Additionally, look into industry-specific certifications such as Certified Virtual Assistant (CVA), which demonstrate knowledge and expertise related to particular areas like social media marketing or customer service training. These certifications can give clients peace of mind when hiring a VA since they know that person has met certain standards for quality performance as well as understanding pertinent laws governing operations within their jurisdiction.
No matter where you live or what kind of services you provide, doing proper due diligence prior to launching your business can save time and money down the road – plus ensure that everything remains above board from both an ethical and legal standpoint!
What Is The Average Salary For A Virtual Assistant?
Are you wondering what the average salary is for a virtual assistant? If so, then you're in luck. As an expert in this field, I'm here to provide some insight into how much money one can make as a virtual assistant.
When it comes to virtual assistant pay, it varies greatly depending on your experience level and work quality. Generally speaking, those without any experience may start out making around $10-$15 per hour. On the other hand, if you have more experience or specialize in certain areas, such as web development or graphic design, then you could expect to earn between $18 – $30 per hour. Of course, these are just general figures since every situation will be different based on factors such as location and type of workload.
Furthermore, there are additional ways that experienced virtual assistants can increase their wages beyond their hourly rate. For example, bonuses may be given for completing projects quickly or efficiently with fewer mistakes than expected. Additionally, many companies offer performance-based incentives which reward employees financially when they exceed expectations or meet deadlines ahead of schedule. These types of rewards can result in significant increases in one's overall earnings as a virtual assistant.
In short, while it is true that having no experience can limit the amount of money one makes initially as a virtual assistant; however, with hard work and dedication, there's potential to build up skillsets and command higher salaries over time. With the right strategies implemented from day one and continued effort throughout your career journey, becoming successful as a VA is absolutely achievable!
Are There Any Certifications Or Credentials Required To Become A Virtual Assistant?
If you've ever dreamed of becoming a virtual assistant but don't know where to start, you're in luck! Becoming a virtual assistant requires very little experience and no certifications or credentials. That's right – all it takes is the drive and initiative to get started on your journey towards success.
However, that doesn't mean there aren't any optional certifications or credentials available if you'd like to become an even more qualified virtual assistant. From specialized training courses to certificates proving completion of relevant classes, there are plenty of opportunities for aspiring virtual assistants who want to further their expertise and set themselves apart from the competition.
For instance, many online organizations offer virtual assistant certification programs which require applicants to complete certain coursework related to managing communication systems, developing customer service strategies and understanding client data privacy regulations. Additionally, several universities provide certificate programs specific to virtual assistance that teach various skills such as project management and office administration. Finally, those interested in honing their professional development can find countless webinars and workshops focused on topics like time management techniques or administrative best practices for working remotely with clients.
No matter what avenue you choose to take when starting out as a virtual assistant, rest assured that the sky truly is the limit when it comes to gaining additional knowledge and qualifications. With enough perseverance and dedication, anyone has the potential to reach new heights in their career – so why not jumpstart your journey today?
Conclusion
Becoming a virtual assistant is an attainable goal, even with no previous experience. It takes dedication and hard work to learn the necessary skills and knowledge needed for success in this role. With that being said, it can be done! First of all, research what it means to become a virtual assistant; familiarize yourself with the common tasks associated with the job and make sure you understand any legal requirements before taking on clients. Knowing the average salary for a virtual assistant will also give you an idea of how much money you could earn once you are ready to start working as one. Finally, if certifications or credentials are required by potential employers, look into getting those too.
In conclusion, becoming a successful virtual assistant isn't rocket science – but it does require commitment and perseverance. To quote an old adage: "Rome wasn't built in a day," so don't expect your journey to becoming a VA to happen overnight either! Take it one step at a time, and soon enough, you'll reap the rewards of having achieved your goals.